Picture the scene . . .
There you are, sitting with a number of friends, on a mild afternoon in June. Perhaps in a beer garden looking out to sea or enjoying a walk in the mountains team building and bonding. Not too many other people about, you are catching up with everybody's latest stories, all the gossip. It's relaxed and good humoured. So much so that you all decide . . . "we must do all this again – soon !"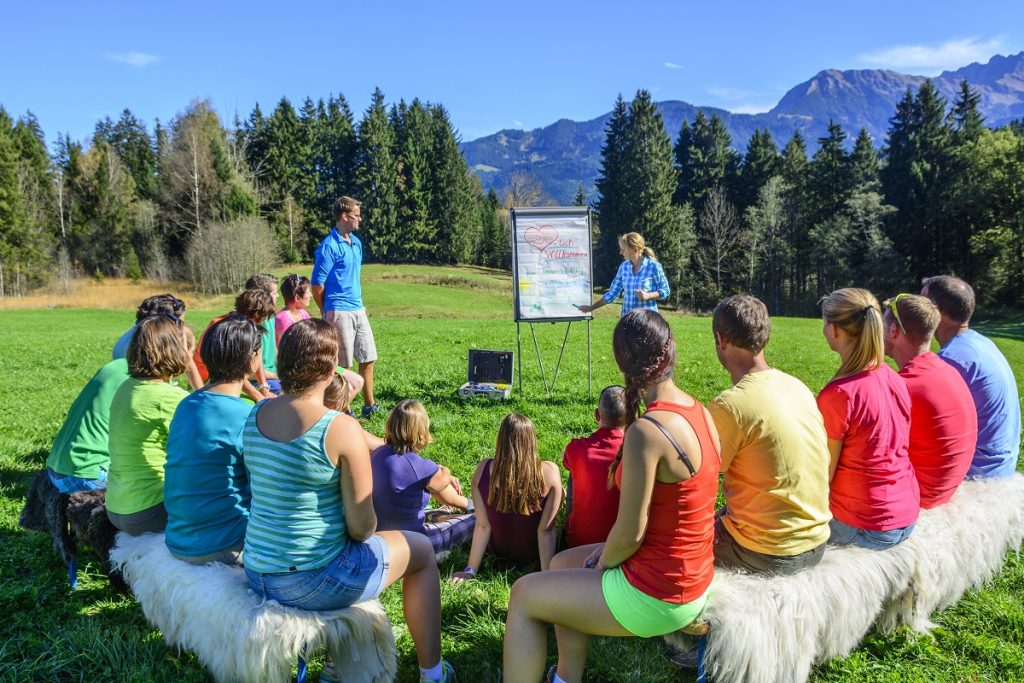 Is this what your 'Team Meetings' look like?
Well, that can depend on the corporate organisation, its ethos, its current operating and financial performance, its leaders and, of course, its internal 'politics'.
Most of us have experienced 'environments' – whether in public, private, charity and even not-for-profit sectors – which seem 'hostile'. With top-down enforcement, where demands for 'more with less' are incessant, where risk and fear are every-day attendants, where staff daren't put a foot wrong, step out-of-line, say the wrong thing, must respect the pecking order – and be seen to. Where cliques prevail – and you'd better not be in the wrong one.
Within such an organisation, don't we find  that 'team meetings' are less about 'team' and more about the 'look and listen to me' leadersW Where the Agenda & Actions-arising are often pre-determined, where only positive re-affirmation and agreement is acceptable, 'creative' ideas are unhelpful and unwelcome (indeed, who would dare venture them?), where only the leading clique members can make 'jokes' – often at others expense – so that, all-in-all, the hierarchy can be reinforced.
If so, at the end, the prevailing sentiment might be . . . . phew! We live to fight another day.
Can we predict the outcomes from such an environment?
In such an environment, do we think 'Team Meetings' will be effective, productive & enjoyable?
Will the troops (even their leaders) be happy or at least positive?
Will risk-taking be explored much or at all?
Will suggestions of 'let's try doing something a bit different' be welcomed?
Will 'ploughing the same furrow' (irrespective of competitive or customer expectation) become routine and expected?
Will collective team performance progressively improve?
Will the organisation become progressively more successful?
I think we all know the answers to all that!
So, how do the most successful organisations manage to be successful?
By having the right 'ethos' – starting with – "conducting effective team meetings".
In effective team meetings:
Everyone has a say
Internal & external information & news is shared
Ideas flow, people 'spark' of one another – creativity is both encouraged and welcomed
Successes are recognised & applauded
Confidence reigns, excitement is palpable
Everyone knows just about everything that is going on 'around here'
The 'leader' is but a 'facilitator'.
Pie in the sky?
Why should it be so? Think of our opening scene – in the fresh air surrounded by mountains and trees, relaxing in the beer garden, by the sea, the list is endless.
A bunch of friends, having a jolly good chat, over some refreshment, relaxed, focused and creative. Promising to do it again.
An effective team meeting? You bet!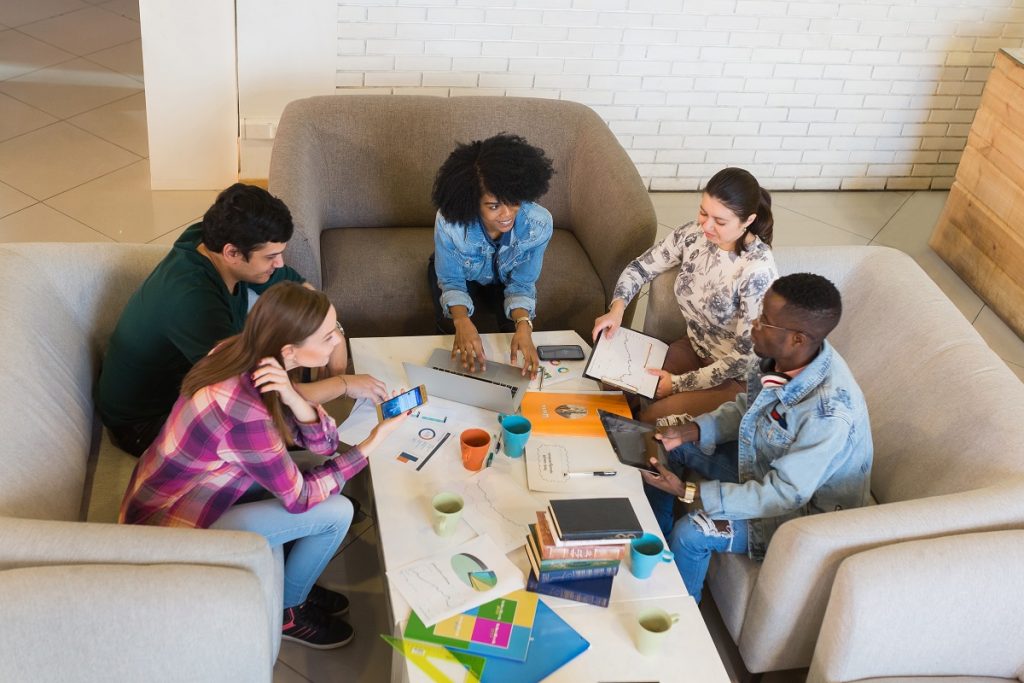 So why not replicate that scene at work?
We might not be able to get to the seaside or the Alps every time. We may not always be able to summon-up June weather. But, the rest is up to us and in our control.
So, as the Leader, we can follow a few, very simple rules-of-meetings-engagement :
Before The meeting
Finding an amenable and mutually convenient time and place to meet with refreshments to hand
Beforehand, ensuring everyone knows the agenda of topics and desirable outcomes
Beforehand, chatting with participants, to ensure they come well-prepared to contribute
During the Meeting
Consider all participants as equals and making sure they know it!
Observe a planned start & finish times rigorously (that's an example of 'effectiveness'!)
This means planning the agenda carefully and managing the time-per-topic, in the meeting
Creating an 'atmosphere' which is good-humoured, engaging, relaxed  and comfortable
Encouraging discussion – from everyone; asking for opinions from the 'quieter' ones
Encouraging good humour – welcome good jokes, embrace informality – but with rigour!
Try to achieve clarity on next steps, by whom & when
Post or In-Between Meetings
Between meetings, ensure all participants are kept up-to-speed on all relevant 'news' – regular feedback is vital
Taking the opportunity to thank, publicly, good individual performance in-between times
Writing up minutes & action plans yourself asap after the meeting (so, you're in control and don't forget what was discussed/agreed)
In-between meetings, checking on progress with those actioned for next steps
Creating conditions that allow those participants to succeed an report back accordingly next time
Keeping your peer colleagues & superiors well-informed of ideas, action-plans, progress
The Importance of Effective Leadership
In short, following the 4 key actions of effective 'leadership' in the 21st century – talking and listening, reading and writing. Build trust, win hearts and minds and create the important "win-win". Then use those skills to try and do even better before and during the next meeting – practice makes perfect!
If you did manage to follow all the above rules and all your meeting-participants bought into it, do you think your overall team performance would improve over time? And might other teams, within your organisation, try to follow your successful example?
I think you know the answer to all that too – so why not give it a go? Unless, of course, you think you're there already . . . !
With special thanks to Allan Kenny, author of this article.
~~~~~~~~~~~~~~~~~~~~~~~~~~~~~~
If you would like to find out about our half-day Effective Team Meetings course run in partnership with LMC Business then please call Jonathan on 07961 674535 or email [email protected]